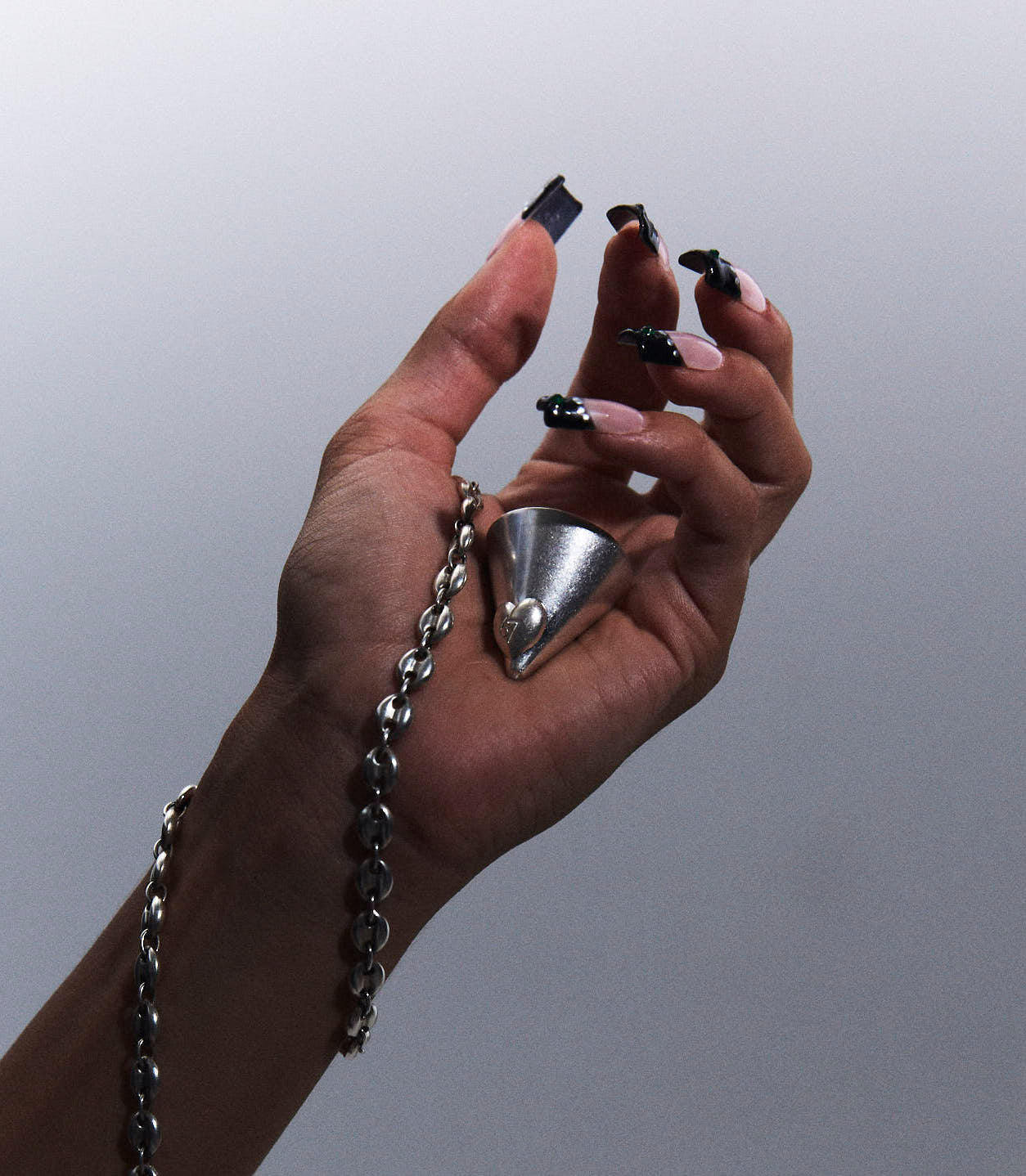 67 Funnel 
1.5 inch in length 
Introducing the 67 Funnel, an exclusive design by 67jewelry. Crafted to use with our heart and star necklaces. Over the last few years, we've been deeply touched by the way our customers have chosen to entrust our necklaces with a profound purpose – the preservation of loved ones ashes. We feel privileged and humbled by their decision to use our necklaces as vessels for these precious sentiments.
Driven by our commitment to enhancing your experience, we've created the 67 Funnel. This thoughtfully designed accessory is meant to simplify and dignify the process, allowing you to honor your loved ones with even greater ease and grace.
We strongly recommend that once you've placed the ashes inside your necklace, you consider having it professionally soldered.