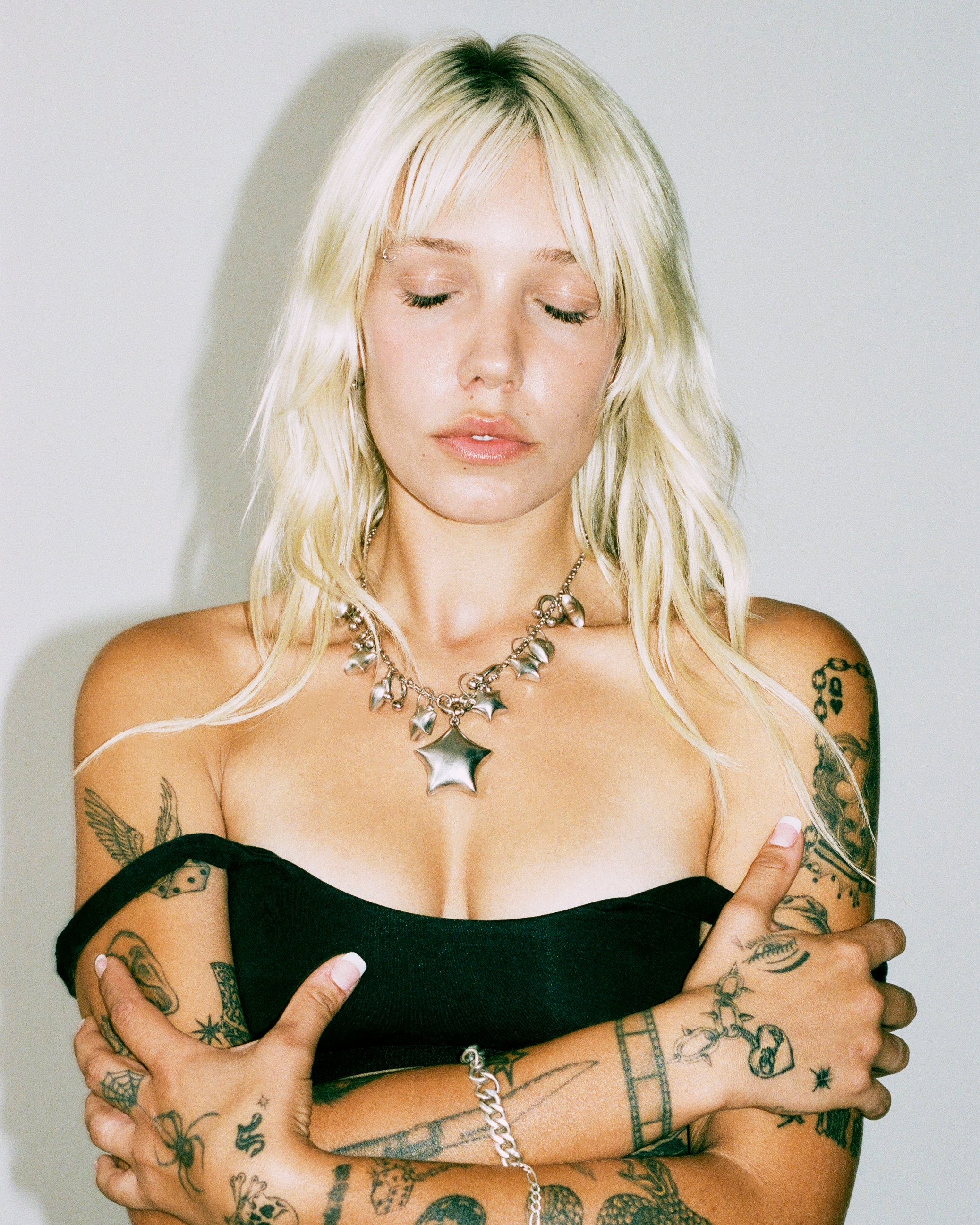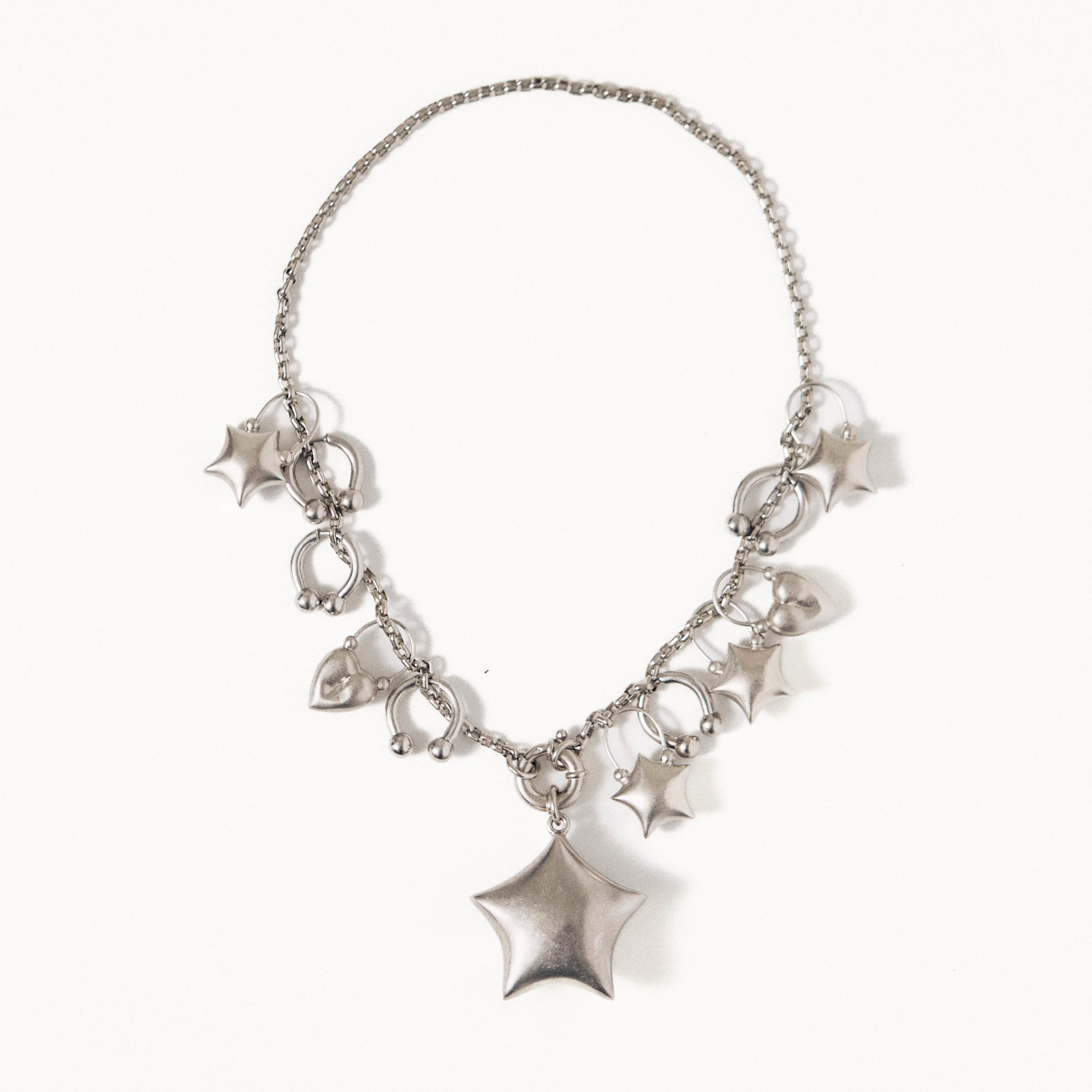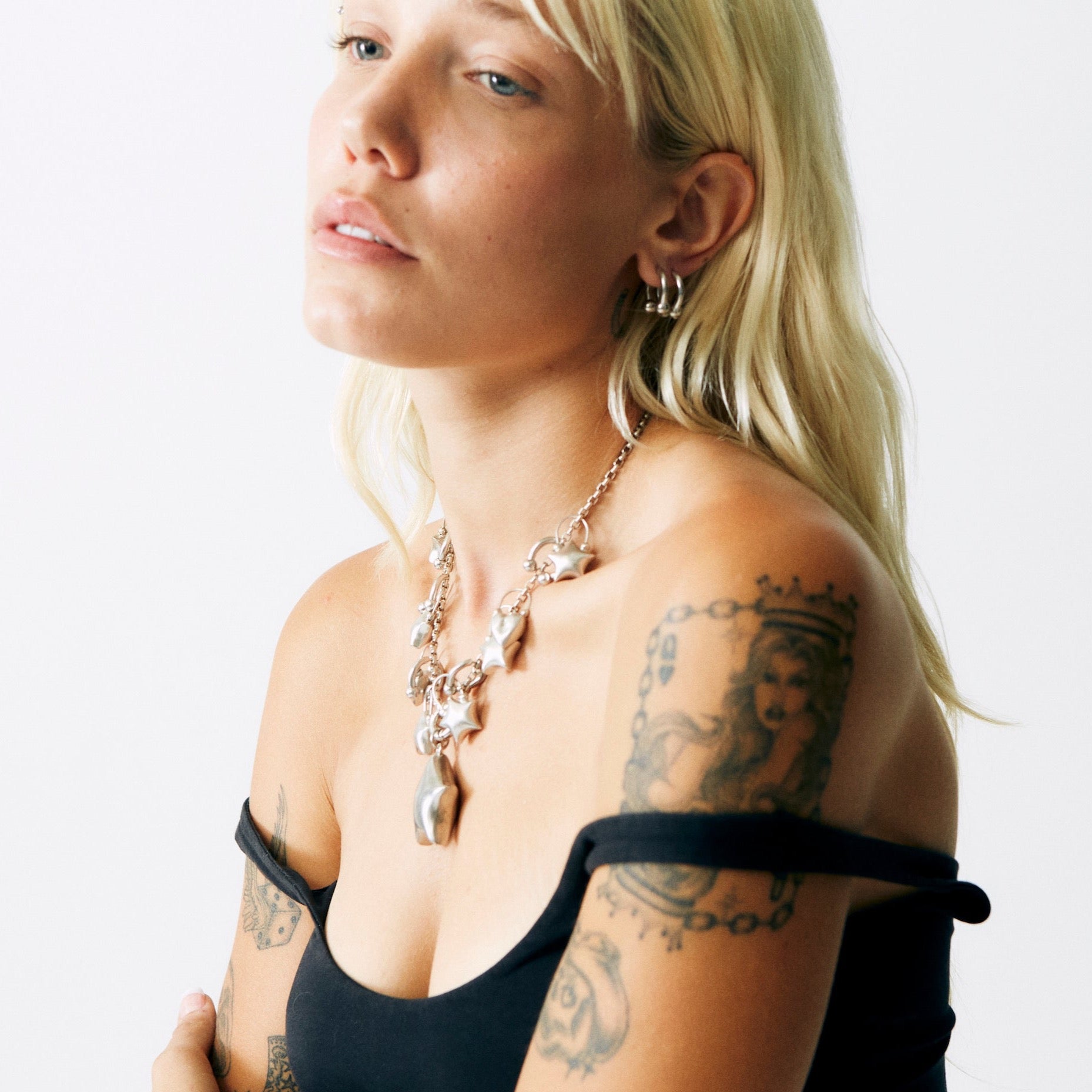 The Charm Necklace 
18 inch Length 
An original 67 design. The Charm Necklace, hand designed and created by us. Includes four star earrings, two heart earrings, five Lucy earrings and the star necklace. Can be worn as the charm necklace or individually as earrings. 
100% Sterling silver 
Any flaws or minor inconsistencies are characteristics of this handmade item. 
We have done a wear test to ensure our products last.